Dani Kouyaté was born in 1961 in Bobo-Dioulasso. He trained at the "Institut Africain d'Education Cinématographique" in Ouagadougou (Burkina Faso) before travelling to France for five years of study at the Sorbonne where he obtained a Master's degree in Cultural and Social Marketing. He also received a degree from the International School of Anthropology in Paris, and an advanced degree in Cinema from the Université Paris 8, Vincennes à Saint-Denis. After living in France for several years, he has now been living in Sweden since 2007.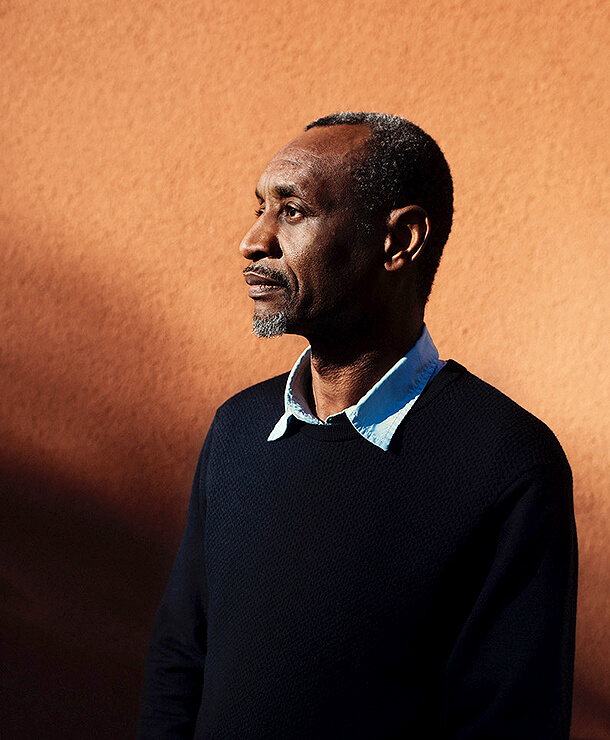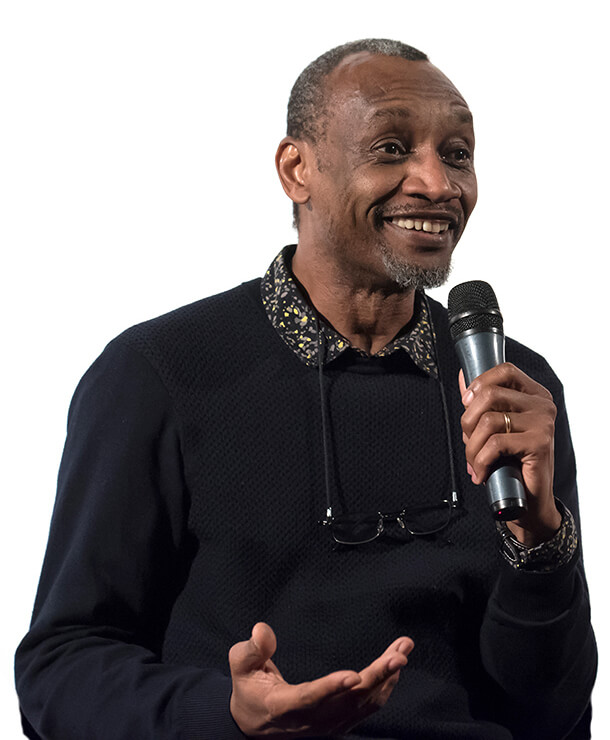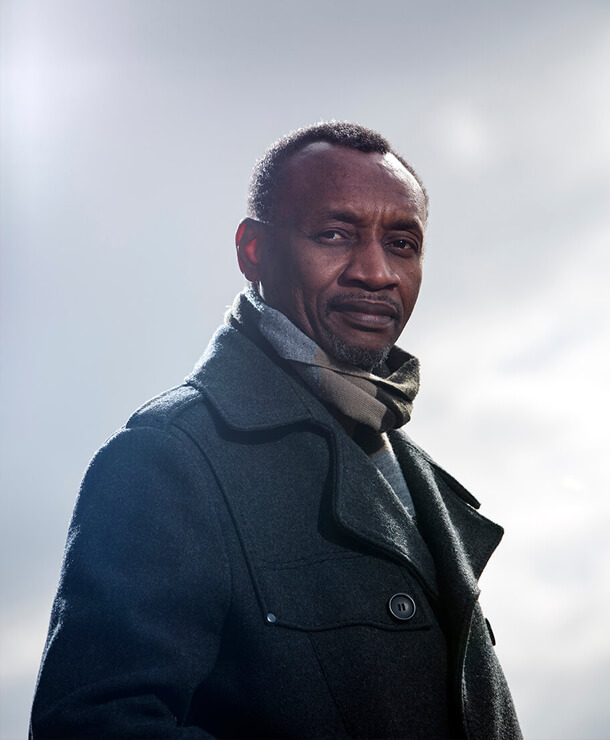 From 1990 to 1996 Kouyaté toured the United States and Europe as part of "La Voix du Griot" ("Voice of the Griot"), a storytelling theater show founded by his father.
He began his film career in 1989 with the short film "Bilakoro", which was co-directed with Sékou Traoré and Issa Traoré de Brahima. In 1992 he founded the film production company "Sahelis Productions" with Sékou Traoré and Issa Traoré de Brahima. He directed a number of other short films before the release of his first full-length feature, "Keïta! l'Héritage du griot" in 1995. Keïta! received the Best First Film Prize from the Panafrican Film and Television Festival of Ouagadougou (Fespaco) and was awarded the Junior Prize at the Cannes Film Festival.
In 1999 he created several episodes of the Burkinabé television series "À nous la vie" (roughly "Let's grab life"). The second feature film Kouyaté directed was "Sia, le rêve du python", released in 2000. It operates simultaneously on three levels: as a visually compelling, exciting story set in a mythical past; as a political allegory, in which the events of the past are a continual commentary on Africa today; and as a rumination on the power and value of myth and legend. His father played the complexed role of General Wakhané.
In 2005 he directed "OuagaSaga", an urban comedy with teenagers from Ouagadougou. In 2013 he co-directed "Soleils" with Olivier Delahaye, a philosophical road movie dealing with African wisdom and historical relations between Africa and Europe. His first Swedish film "While we live" came out in 2015. It deals with identity issues in our globalized world.
Dani Kouyaté teaches as well at Uppsala University at the Department of Cultural Anthropology and Ethnology and at Uppsala "Wiks Folkhögskola" at the department of Theater.